SHMS: Swiss Hotel Management School
Why:
There are immaculate residences to live in.
SHMS is the 3rd Hospitality and leisure management school in the world and maintains powerful and long-lasting industry relations.
The campus is a historical structure located high in Montreux with astonishing views of nature. The campus's resources and facilities are guaranteed to render high-quality insights into the field of hospitality. The campus is not too far from the Geneva Airport, making long-distance transportation accessible. The Leysin campus offers an immense amount of scenery and has both of its venues connected by a sky train. There are a wide array of activities and things to enjoy such as skiing, a spa, sauna, and restaurants. Leysin is also accessible by train from the Geneva and Zurich airports. The Freddie mercury Montreux campus is where the Master of Arts students will reside with some classes being held in the Caux Palace and others (with accommodations) in the city center located near the lake. It also has a hotel located near a train station that can connect students to Geneva, Milan, Lausanne, and Paris.
Accommodations are guaranteed to provide students with a high-quality experience. They are accessible to students as they are in the main campus and external buildings. The bedrooms have a modern aesthetic to them with a focus on being spacious and comfortable. The Freddie mercury Montreux campus has 4 public spaces 7 training rooms, 89 bedrooms, designated study areas, and a 120-seater restaurant. A train pass is included for the 20-minute train ride to Caux palace.
Meals are included in the fees with them served Monday through Friday. The weekend offers brunch and dinner and there is a multitude of food outlets for students to choose from.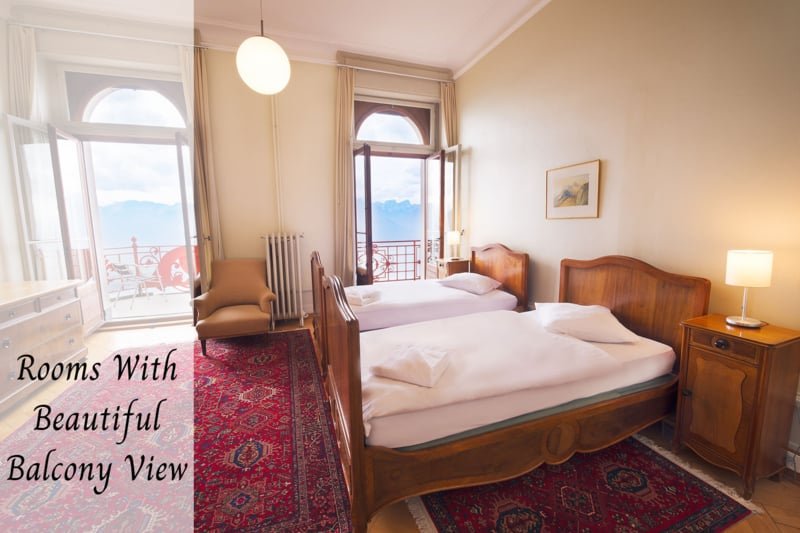 Placement and Recruitment
Students have access to immaculate career opportunities with up to 200 international companies called in for the International Recruitment Forum (IRF). Networking, communicating and interview opportunities will be present, along with panel discussions with speakers who give loads of knowledge.
Affiliations & Accreditations